Rock band stuck in Vietnam
Evan Balasuriya was in Savages, the top rock band in Sri Lanka, when an American music agency auditioned his band and contracted them to go to Vietnam to play for the troops. He remembers the agent saying that the audience would be all males so they would need to bring go-go dancers and their top female vocalist.
"We landed in July of '67, totally naïve and clueless, and got stuck there for 13 months." According to their contract, they had to do one month of free shows so their agent took them to the DMZ - an area dividing North and South Vietnam. He recalls flying in an unmarked plane at low altitudes and getting shot at.
That's the best thing they can do is just listen to some good music. We played the Beatles, Rolling Stones… We're second best because the Beatles aren't going to go there!
"We were scared and had no idea what we had gotten ourselves into." After landing, the band walked into a makeshift hospital hut, about 50 x 100 feet. "The ward was full of soldiers that were totally bandaged like mummies. We could only see their eyes, and their legs were hanging up to the ceiling." He found out that a North Vietnamese rocket had hit an ammo dump and many troops got killed.
"We were going to entertain ones that were alive but they were totally burned." He describes this as being very emotional, especially because they couldn't even applaud.
This story was recorded by Twin Cities PBS at Moir Park in Bloomington, MN in July 2017.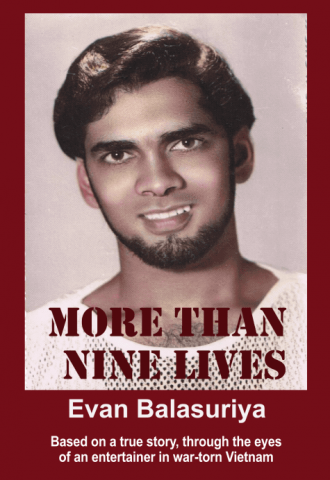 Biographical Details
Submitted From: Minneapolis, MN

Primary Location During Vietnam: DMZ, Vietnam

Story Subject: Immigrant
This recording is from Vietnam when Savages played for a crowd of 10,000 troops at a large base.
Story Themes: Band, Beatles, Bloomington, Book, camaraderie, Entertainment, Hospital, Music, Rolling Stones, Sri Lanka, Video, Viet Cong
Recommended Stories