Long Winding Walk Home
Drafted in 1965 in St. Louis County, MN at 18, I was stunned when inducted at my first physical in Minneapolis. I had to call my fiance, employer and landlord, letting them know I wouldn't be home that night and gave the location of my car parked downtown.
At the end of 65 St. Louis County didn't have a large pool of young men eligible for the draft to meet their quota so group of us youngsters were inducted that day, January 2, 1966, and sent by train to Ft. Leonard Wood, MO. for basic training. After basic I was sent to Ft. Jackson SC for infantry training on my way to (OCS) Officer Candidate School.
Upon discovering that I would serve 2 more years in the Army after graduation, I promptly refused the assignment and was sent to Ft. Polk, LA to serve as a Drill Instructor. Ft. Polk had plenty of DIs so I was assigned to the finance corps to do (OJT) on the job training as a finance clerk.
Jan and I were married in May of 66 in St. Paul while I was on a 3 day pass. She came to SC for the last month of my training there and accompanied me to Ft. Polk. We rented a small trailer in a park just off the base and spent 5 months together as I trained and ultimately was promoted to PFC and officially became a finance clerk. In November I was levied for duty as a mortar gunner with the 1st Cav in An Khe, Vietnam.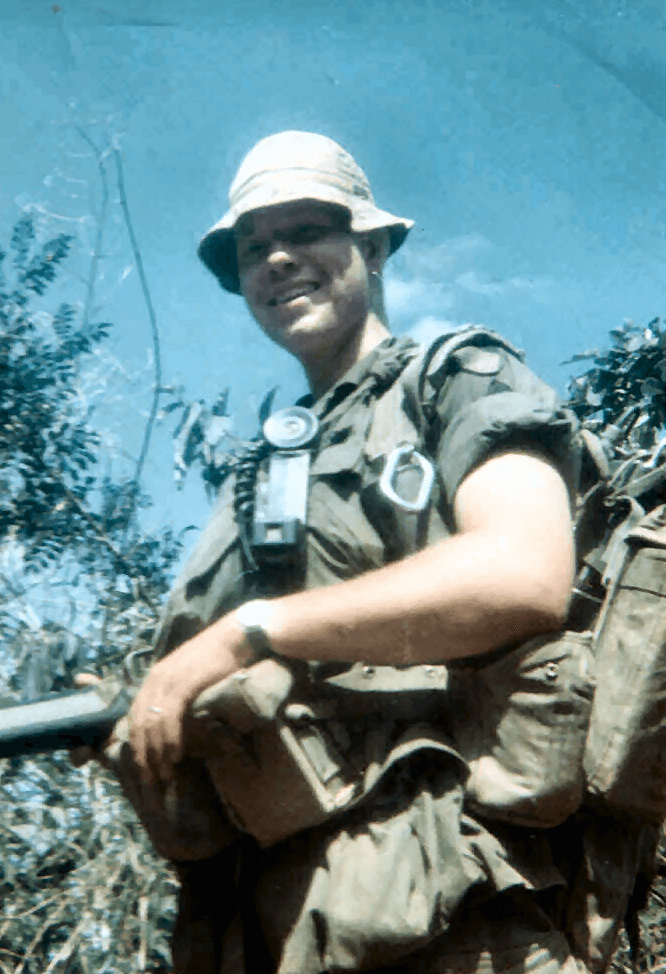 I am proud to have served my country. I am proud to have walked my way home, with the help of others, over the following years and I am proud to help other veterans discover that there is help today for the issues they face.
We moved all we had back to St. Paul and rented a basement apartment for the next month. I was to report to Travis AFB, CA on January 3, 1967 for transport to the 1st Cav. I arrived at Travis on the required day and was airlifted by C141 to Cam Ranh Bay then on to Pleiku via C130.
Processed into Vietnam and outfitted with jungle fatigues and boots, I then flew to An Khe. I was provided with three days of weapons training since I hadn't had the need for weapons in the finance corps.
On January 8th I was assigned to D Company 1st Batallion/8th Cavalry, The Jumping Mustangs, an Air Borne unit. The next day I was choppered on a Huey to the unit in the Bon Song, Bình Định Province on the central coast of South Vietnam. When I arrived and reported to 1st Sgt John A "Pappy" Loughran. He promptly said "they sent me a f**n clerk" and gave me the PRC 25 to carry as (RTO), radio telephone operator, for Sgt. Jenkins. We walked the rice paddies and mountains together for about 5 months and I learned early how to stay alive with that damn antennae sticking up over my steel pot.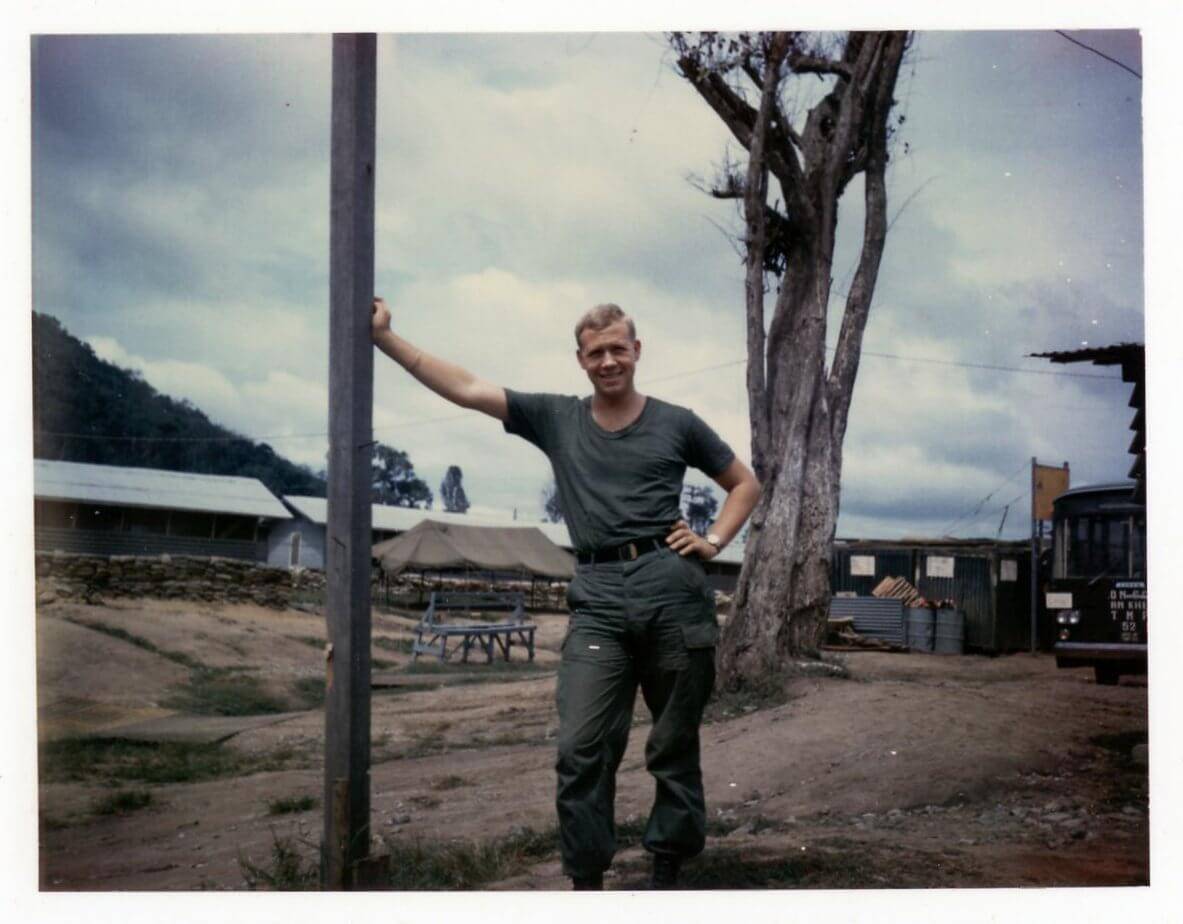 One day in May, "Pappy" called for me and I reported to him, wondering what I may have done. He told me that I was being reassigned to serve as company clerk in base camp at An Khe. The next chopper in to our unit carried PFC. Cordoba, the previous clerk. I handed him the 25 lbs. of radio and a spare battery that added about 7 more lbs. Apparently he had consumed too many beers the day before and crashed the company jeep. I jumped on the chopper and quickly was transported back to base camp and the relative safety of An Khe.
In August I was asked to report to Major Curtis Lee, the adjutant finance commander with the 15th Admin Company. He needed a personal assistant to do his correspondence and drive his jeep. We had met on the flight from Travis AFB to Cam Ranh Bay and I had stopped and visited with him a few times after coming back to base camp. Wow, what luck.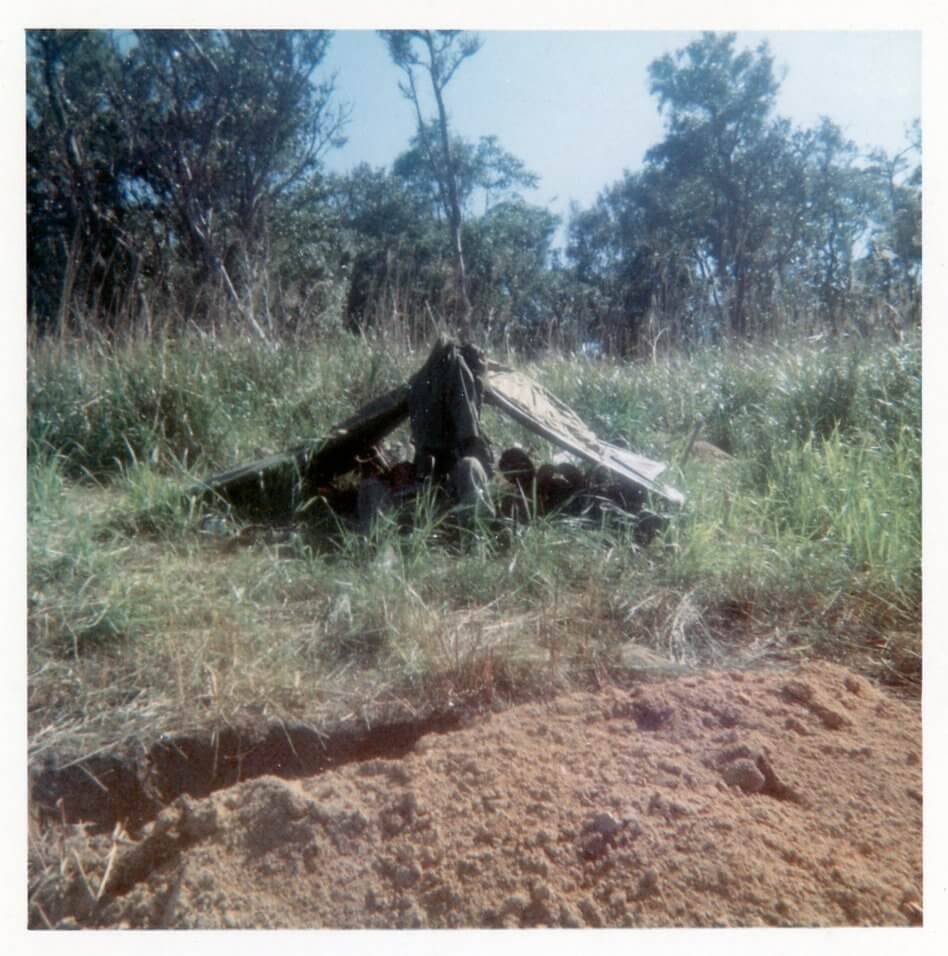 The last 4 months of my tour of duty in Vietnam was amazing. Two months after taking the job with Major Lee, I was promoted to SP5. The promotion to a senior position required that I be in charge of something so I left Major Lees office and took up new residence with the 15th admin companies replacement detachment.
My last two months were spent processing finance records for troops that were returning to the states and those coming into the unit from the states. December 21, 1967 I flew from Cam Ranh Bay to Ft. Lewis, WA on a commercial jet with round eyed flight attendants and real food. No booze allowed on these jets. At Ft. Lewis I was processed out of active duty and assigned to reserve duty.
The next morning I was at Setac (Seattle–Tacoma International Airport) flying military stand-by back to Minnesota.
That afternoon, I arrived at 1855 W Larpenteur in Falcon Heights and knocked on the door of the apartment Jan had told me she rented the previous month. Home at last. Not quite. The five months in combat had taken their toll on me physically and mentally. Chronic anxiety, ulcers, sweats and more plagued me for 10 years. Now they call it PTSD and treat it. Then it was a smorgasbord of psychological issues and the resulting physical results of that stress.
I finally arrived home emotionally and mentally sometime in 1977 shortly after our second son was born. The stresses of combat quickly turn you into one cold stone. Reversing that takes lots of time and patience. Somehow, Jan and I had stuck together thanks to help from the volunteer counselors and psychologists at the Vet Center on University Avenue Near the U of M.
In 1979 the VA officially formed and funded the Vet Centers as counseling centers for veterans of all past wars. Today I volunteer at the Vet Centers.
I am proud to have served my country. I am proud to have walked my way home, with the help of others, over the following years and I am proud to help other veterans discover that there is help today for the issues they face.
Finally, I am grateful. I still have residual physical effects of war. The Veterans Administration has provided me with resources, education, health care services and disability benefits, that make my life comfortable. The State of Minnesota provides additional benefits to veterans and private companies, non profit organizations, charities and foundations offer a number of services to welcome veterans and help them come home.
It is a long winding walk home for those who have experienced the atrocities of war. I am grateful for the experience and thankful that I made it home.
Biographical Details
Submitted From: Maple Grove, MN

Primary Location During Vietnam: Bong Son, Vietnam

Story Subject: Military Service
Military Branch: U.S. Army
Dates of Service: 1966 - 1967
Veteran Organization: DAV
Unit: 1st Cav/1st Batallion 8th Infantry Company D
Specialty: 11C - Mortar Gunner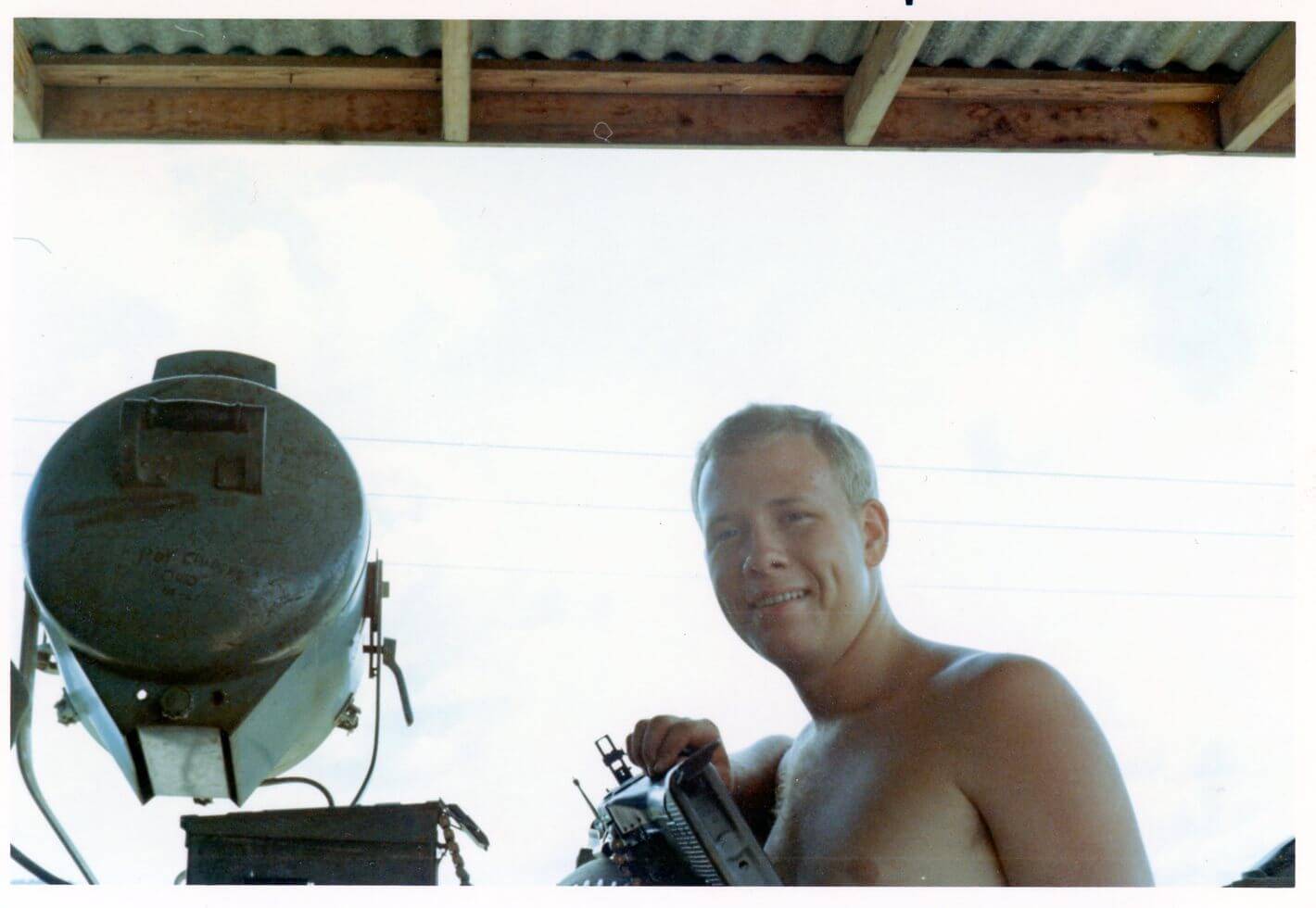 Story Themes: Draft, PTSD, The VA
Recommended Stories