It's A Hurtful Heart
"When I received my orders to leave country, it was the happiest moment of my life. I was going home. When I was on the plane and in the air, then the regret leaving my buddies behind hit me. 'How are they going to survive without me?' That took up my whole time on that plane."
Leroy Knase served in the U.S. Army in Vietnam. He says that Vietnam veterans share a special bond. "Vietnam veterans have a good brotherhood. We're tight."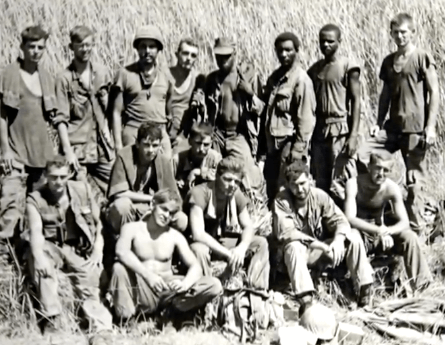 He has visited the Vietnam Veterans Memorial in Washington, D.C. and has also seen traveling replicas of the memorial wall. It can be a powerful experience. Knase says, "It's a hurtful heart. Very strong and emotional. I know some of those names on the Wall. When I look at all of those names, I can't help but see us 18, 19 or 20-year old kids."
Story Themes: Coming Home, The Wall That Heals, Video, Vietnam Wall, WDSE WRPT
Recommended Stories