Gold Star Mississippi Canoe Journey
Vietnam veteran & author Jim Crigler begins a canoe journey of the Mississippi River, starting at Lake Itasca's Headwaters, to raise awareness for Gold Star families.
This piece originally aired April 25, 2018 on Lakeland Public Television's Common Ground.
I don't really care what the sacrifice is because it's nothing compared to what our soldiers and Gold Star families have been through.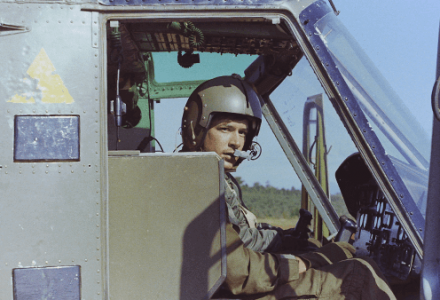 Biographical Details
Submitted From: Lake Itasca, MN

Primary Location During Vietnam: Vietnam

Story Subject: Memorial
Story Themes: Gold Star Family, Jim Crigler, Lake Itasca, Lakeland Public Television, Mission of Honor, Religion, Watch
Recommended Stories