Go for the Kill?
There had been reports of a large amount of enemy activity on the west end of the Hiep Duc valley.
Recon humped off the west end of LZ West early in the morning following a jungle trail on the hill tops. About mid day we spotted some NVA resting at a small village in a lower ridge area. They had not spotted us.
Select the to set up the slideshow.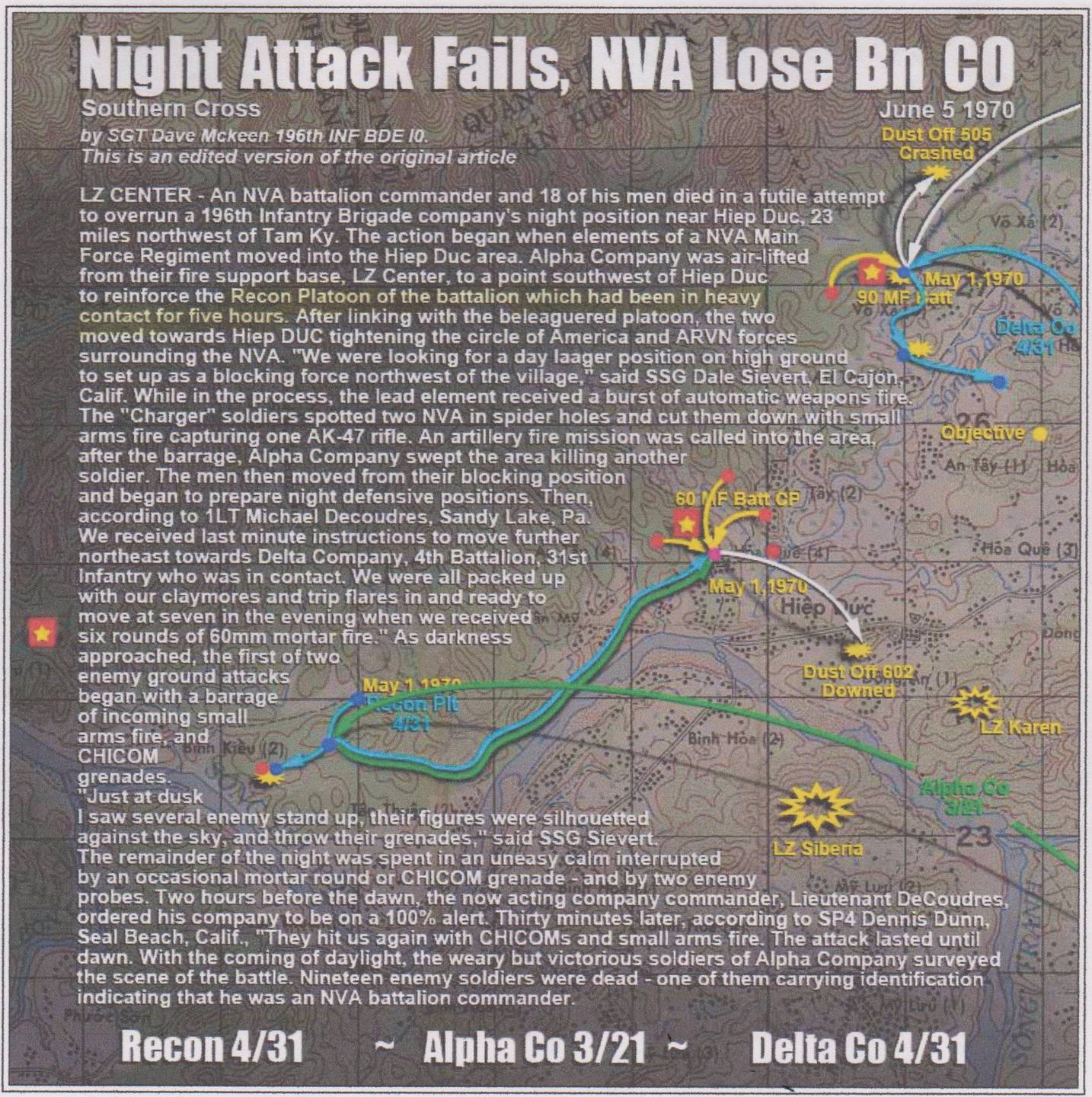 I was called up to the front of our patrol. The lieutenant asked me if I could lay down an effective line of fire because of the distance and trees that were between us. I said yes. I then set up my position. Several of the other men moved in closer.
After fifteen minutes or so I was given the order to fire. Which I did. It was very effective. The men that had moved in closer also opened fire. We received very little return fire and then it was over.
We then approached the area. I could clearly see I had cut down three NVA and also one woman. There was a couple of NVA that got any. I couldn't believe I had taken the live of a woman. I kept telling myself that she was one of them. She had no weapon. She was cooking some food.
Medals I received because of this incident: None, learn to have no feelings, get even!
Select the to set up the slideshow.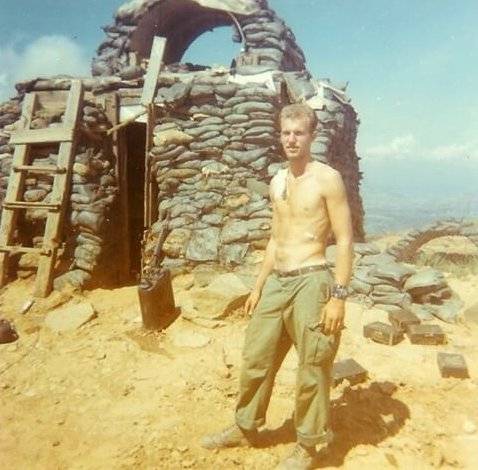 Story Themes: Death and Loss, Guilt, Hiep Duc Valley, Landing Zone West, LZ West, Tam Ky
Recommended Stories