Excerpts From "The Morgue Truck" Book.
The Big Red One Armored Infantry had surrounded the Helipad (Hotel 3) at Tan Son Nhut to try to save it from Destruction from the NVA during TET. I was living in a hooch right next to the Helipad and it was one of the busiest Army Helipads in Vietnam. I had slept thru the night. and awoke the next n morning and saw the Red One Infantry getting prepared for the massive battle that was about to happen.
Select the to set up the slideshow.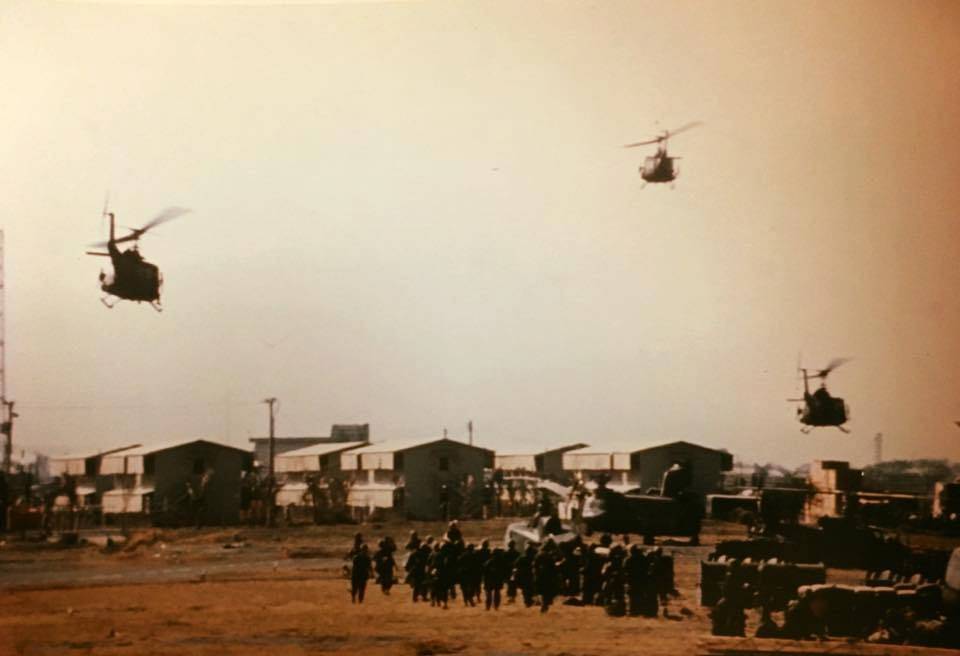 The helipad and also the main runways at Tan Son Nhut were major targets. Saigon itself was now full of gun battles, as I had witnessed while pulling Guard Duty in Saigon on some of our officers Villas in Saigon. Street battles with small arms on every block. The preparations for the battle lasted all day.
The battle lasted through the night and for the next 5 days, in varying intensity.
I didn't know much about military maneuvers, but where The Big Red One circles the wagons, with that much armament you know something big is about to happen. and it did.
That night we heard much screaming and cheers as the enemy, NVA Regulars and Viet Cong attacked out of their positions in Cholon, a neighboring suburb of Saigon and next to Tan Son Nhut. thousands of Viet cong enemy soldiers ran toward our perimeter. Our fire power was too much. but they came anyway.
The battle lasted thru the night and for the next 5 days, in varying intensity.
The electronic Gattling guns saved us from destruction. a but turned the enemy into many ground up and dead soldiers. Rockets had come in and hit the helipad and blew up several hooch's and choppers.
I hid behind several sand bags on the tarmac at the helipad... a battle like that will be remembered for ever as a bad dream, literally.
Glad to have lived thru it... Thank God I made it home... Lots of soldiers didn't... specialist Fifth Class John Worden, Tan Son Nhut, Saigon Tet Offensive 67-68...
Biographical Details
Submitted From: Spring Park, MN

Primary Location During Vietnam: Saigon, Vietnam

Story Subject: Military Service
Veteran Organization: Not a member of any veteran organization, just the V.A.
Unit: First Aviation Brigade Decca Navigation
Specialty: Decca Navigation Specialist, Cartographer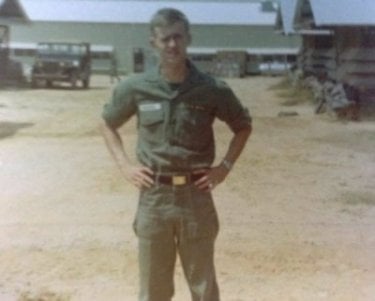 Story Themes: 1st Aviation Brigade, Big Red One, Close Call, Combat, Decca Navigator, Firefight, Huey Helicopter, Tan Son Nhut Airbase, Tan Son Nhut Airport, Tet Offensive, The VA, Viet Cong
Recommended Stories