Drafted
My husband, SSGT Paul A Nelson, was drafted 6 months before the cut-off age of 26. He went through several different schools, NCO, being the final before being shipped out to Vietnam, a country we knew nothing about.
Once he arrived he was assigned to the 25th Infantry Division, Wolfhounds.
Select the to set up the slideshow.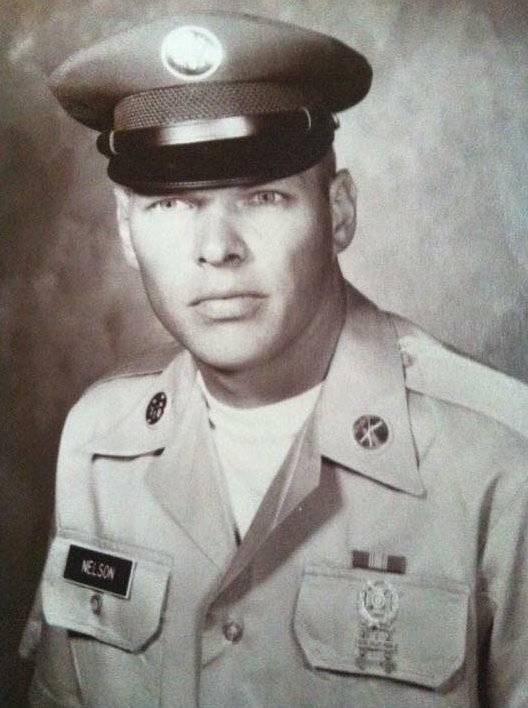 He was a handsome blonde hair, blue eyed, 6'5" man. His first day in country he told me when he got off the plane mortars were going off all around them and he'd never been so scared in his life.
It didn't take long before he was out in the field with 100 lbs of gear on his body wading through rice paddies looking for the enemy and being shot at. He was a true grunt.
Because of his age and life experiences, he was nicknamed, "the old man". He was a great letter writer and also sent lots of photos and tapes. (They were all stolen from me.)
He fought in Cambodia when no one knew we were there. He had brothers who died in his arms.
He befriended a mama-san and papa-san. They helped him during the daytime and fought him after dark.
He had jungle rot on his feet because his boots could never dry out.
He fought in battles where his commanding officers were all killed and he became the platoon leader.
He was in battle after battle. I prayed hard every night and day for God to keep my man safe.
He was interviewed by Roger Mudd and it was entitled "The Lonliest Spot in Vietnam", Nui Ba Den, Black Virgin Mountain. It was on the 6'oclock news in the states.
He went on R & R in Hawaii and I begged him not to be a dead hero by pulling his men out of harms way. His response to me was, "Honey, if I were under fire you would want someone to come get me, wouldn't you??" Of course I would. He was wounded on three different occasions, a Purple Heart cluster.
He was in battle after battle. I prayed hard every night and day for God to keep my man safe.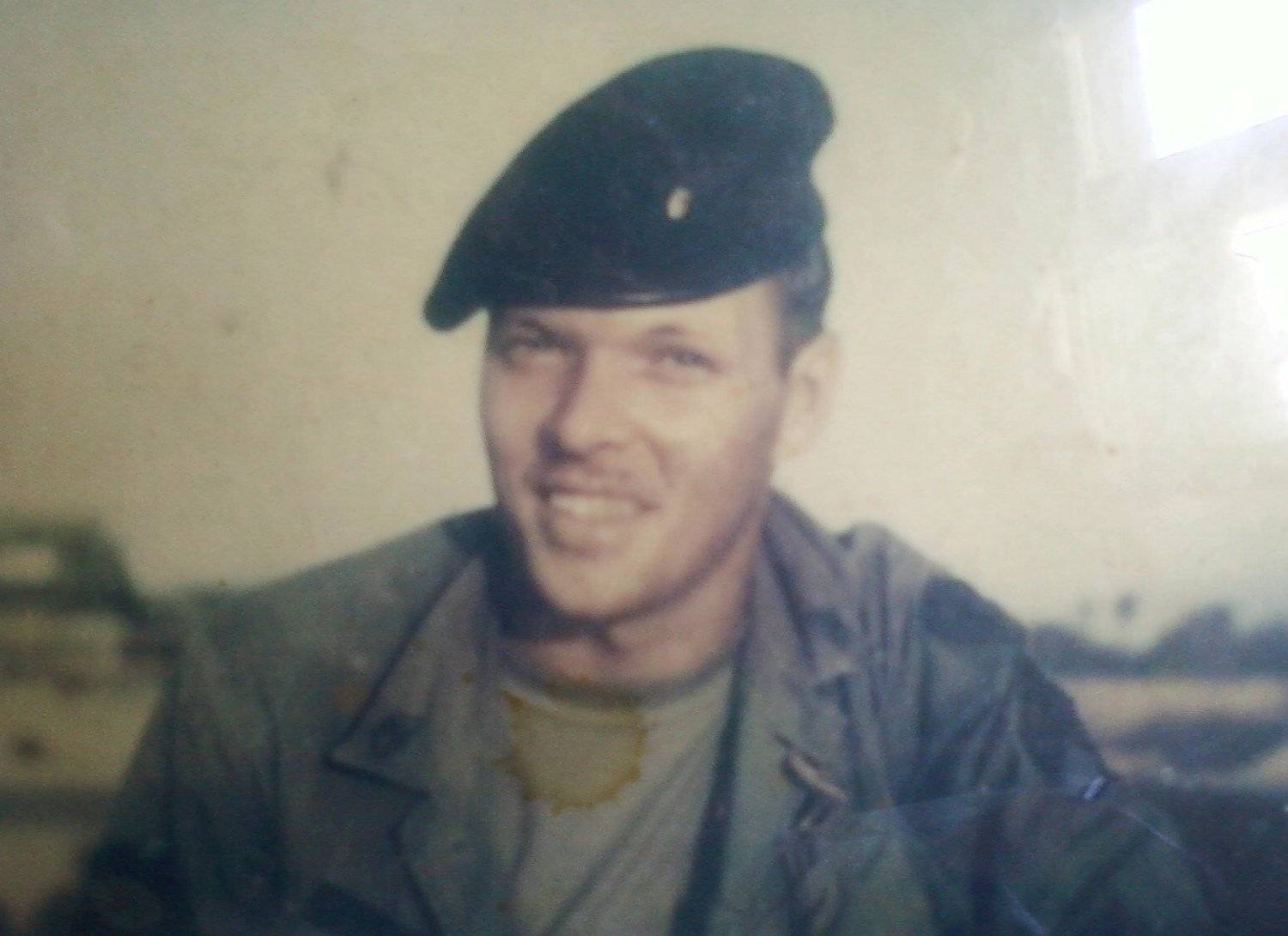 The doorbell rang about 8:30 on a Saturday morning. I knew. I just knew. "NOOOOOOOOOOO!!! Please dear God NOOOOOOOOO!!" "I'm sorry, ma'am. Your husband, SSGT Paul Nelson, was killed in action." I wanted to run and never stop. My beautiful love was dead at the hands of a sniper while he was carrying a brother out of the field. My dead hero.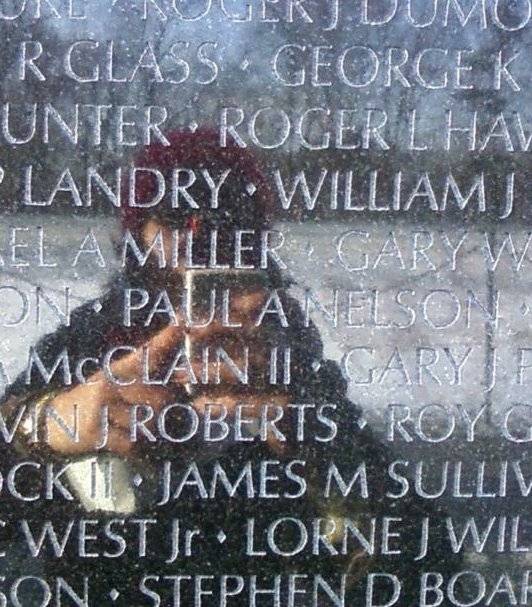 I went to the Wall a couple of years after it was erected. I left a short note and it was published in a book, SHRAPNEL OF THE HEART (1987), by Laura Palmer. He was awarded the Silver Star, the Bronze Star and another Purple Heart, all for heroism. My dead hero.
It's been many many years. Not a day goes by that I don't think of Paul. He's buried at Ft Snelling National Cemetery. I visit often. He left a wife, son, mom and dad, sister and other relatives and dear friends behind. I've often thought that when I meet him again I'll be the old lady on the arm of the handsome young GI. My dead hero.
Story Themes: Bronze Star, Commendation, Death and Loss, Draft, Gold Star Family, Grunt, Infantry, KIA, Killed in Action, Marriage, Prayer, Purple Heart, Silver Star, The Vietnam Memorial, The Vietnam Wall, WIA, Wolfhounds, Wounded in Action
Recommended Stories