Angle of View - Part I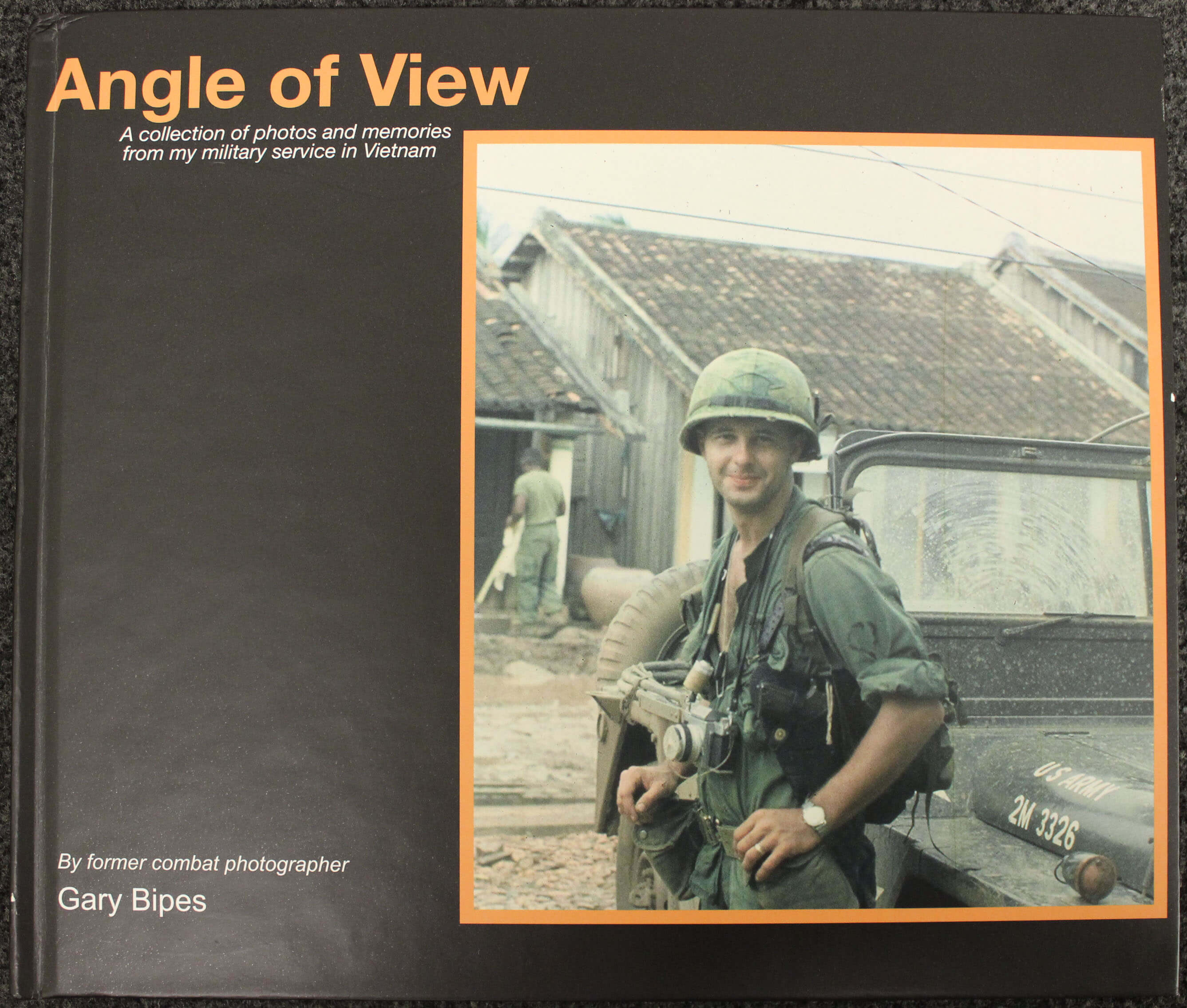 Like most people my story has a pretty interesting beginning. My tour in the army didn't start because I had aspirations to be a soldier. In fact, I had just completed a four year photography apprentice program. I had all intentions of living life as a photographer. Unexpectedly, I had received a draft notice from the county court house by mail. Instantly I ran in and called Lois Herrmann. She assured me that this was just a general form. She said the cut off age was 25, and thankfully, I was 24 at the time.
The letter informed me that I was to be on a bus heading to the Minneapolis Induction Center but Lois assured me that I would be sent right back home. When I got to the induction center and was being evaluated by the doctor I was asked if anything would keep me from serving my country. I told them I had a sore arm to which the doctor said, "Next". I was directed into another room all the while thinking I am going home soon. Moments later a Sergeant came in and announced that officers from the Marines will come in first. We were instructed to stand when we heard our name. As the new Marines left the room it was at that point that I realized that I wasn't going home like I had been told.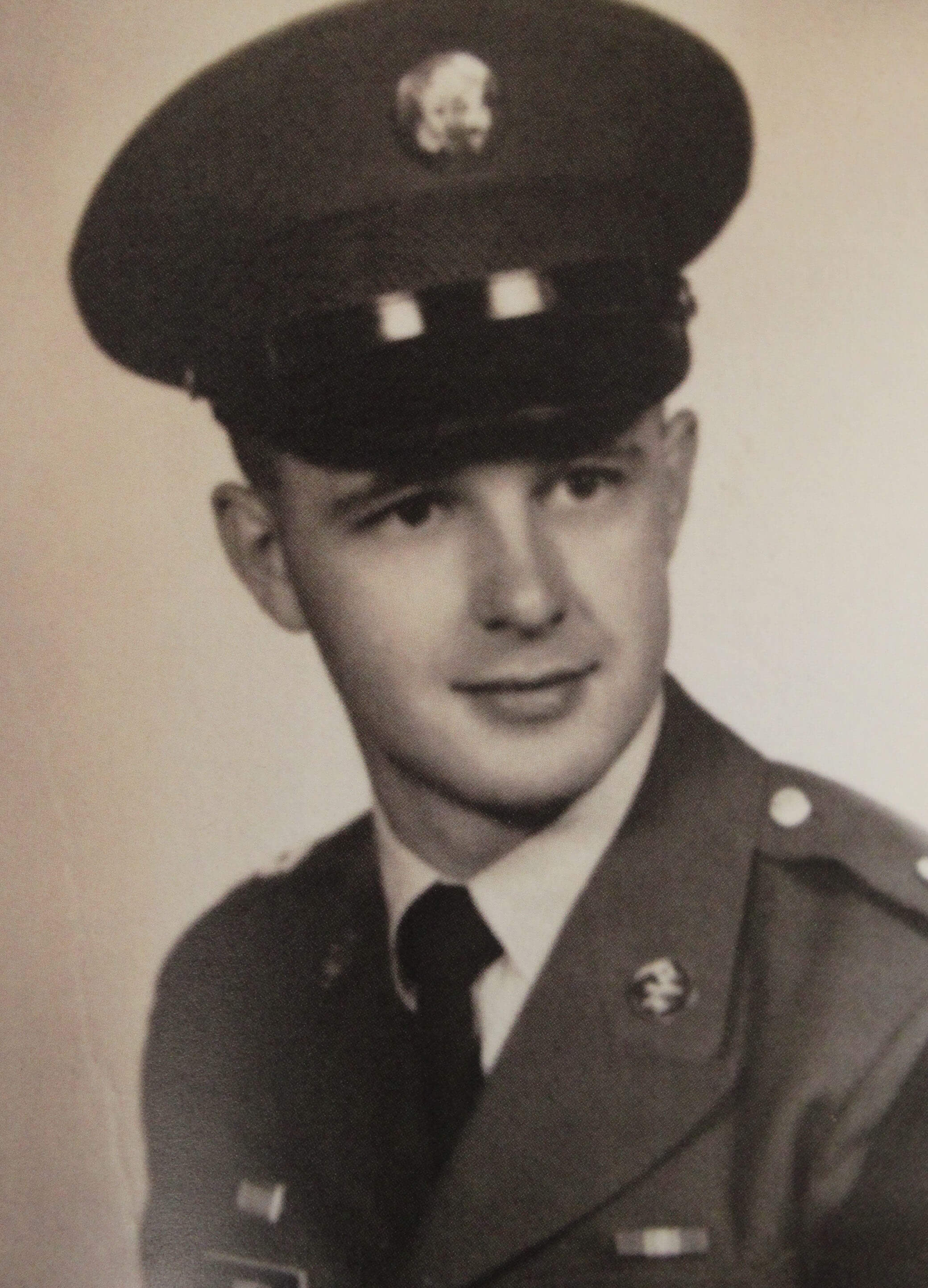 We were instructed to stand when we heard our name. As the new Marines left the room it was at that point that I realized that I wasn't going home like I had been told.
What I heard next was an officer stating that the rest of us were in the Army. I was in total shock. I kept thinking, "Hey! Not me! I hadn't even said goodby to my wife, Carol. She was expecting me to be coming home. The Sergeant came back in the room and informed me that he was sorry but they weren't ready for us right now. He informed us that we would be sent home for 30 days after which we would be required to report back or be consider AWOL (Absent With Out Leave). Going AWOL meant prison time. There were stories of guys fleeing to Canada to avoid reporting. I was in complete shock thinking that this can't be happening to me... to us.
I went home via bus arriving at the house still in total shock. I remember saying "Carol, honey, I am drafted!" We were left still wondering how could this have happened.
We used the next thirty days to get her settled somewhere. It was like living in a dream state. Somehow it just didn't seem real. We had been married for 3 years and I had just finished my Photography Apprenticeship Program.
Life was not going to be the same. It was difficult to accept.
Select the to set up the slideshow.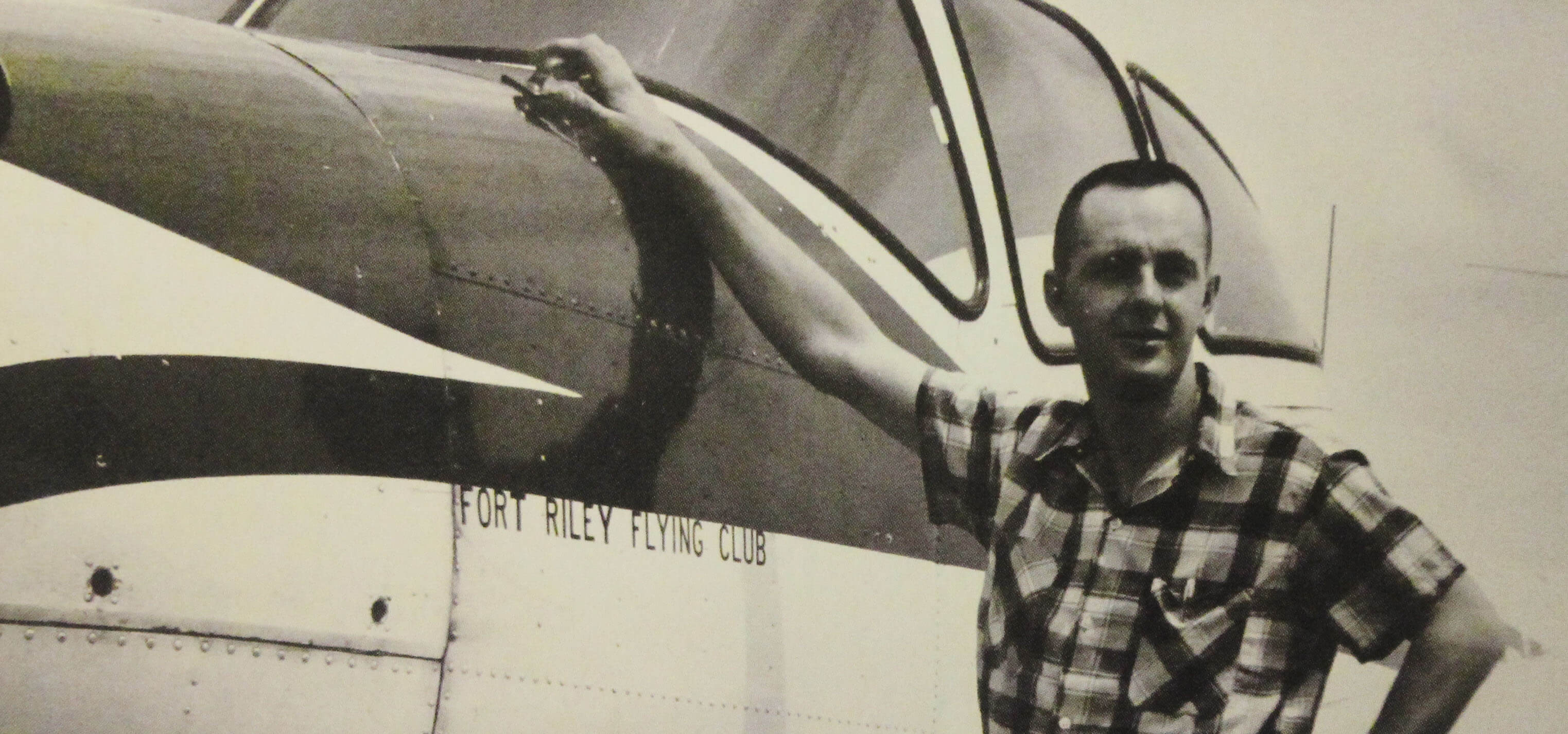 I belonged to the Flying Club at Fort Riley. We had a Cessna 150 and an Aveon. I was going to go home once while on leave in the four place Aveon but there was a maintenance issue so we didn't fly it after that. I only flew the Cessna during my time there.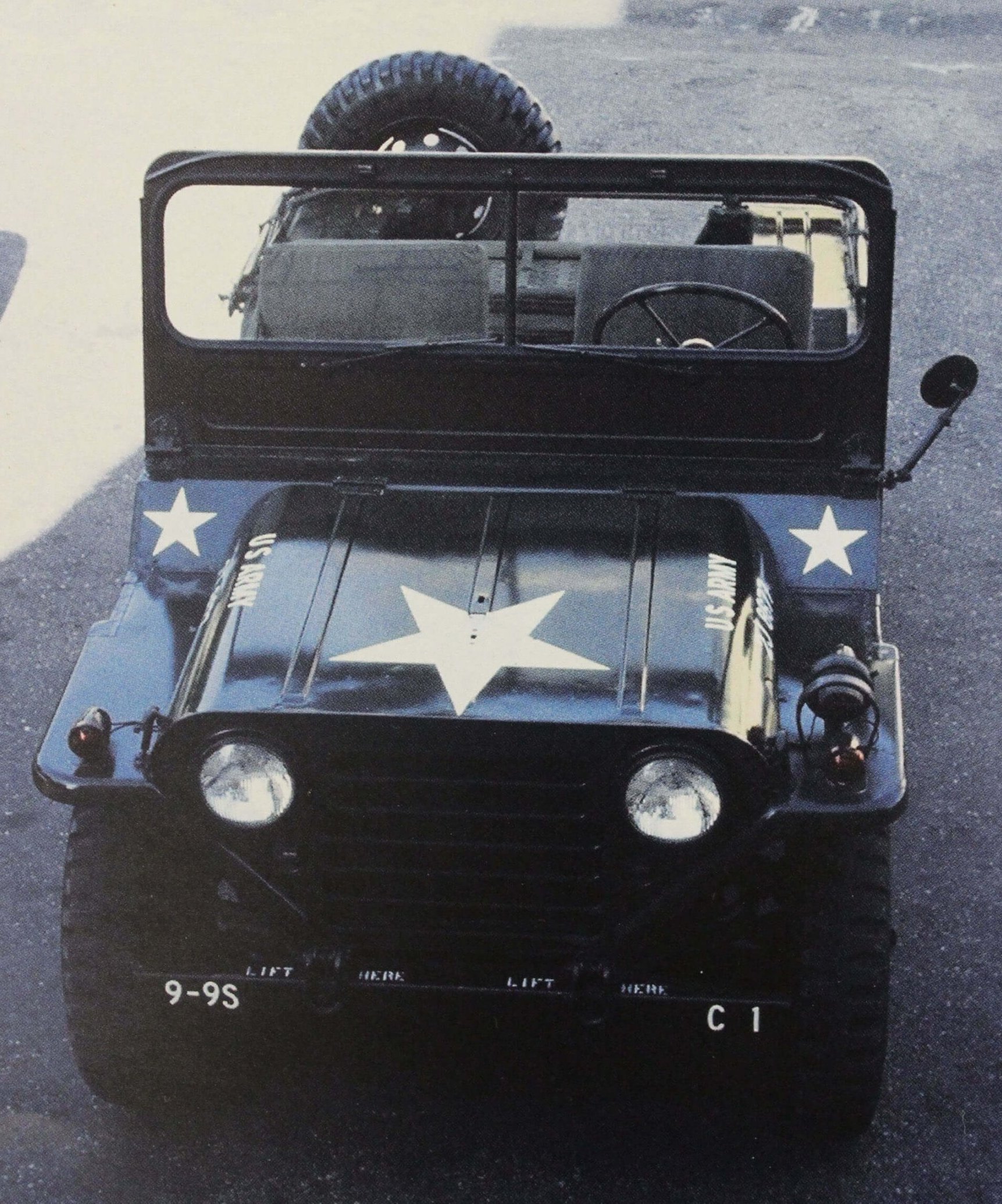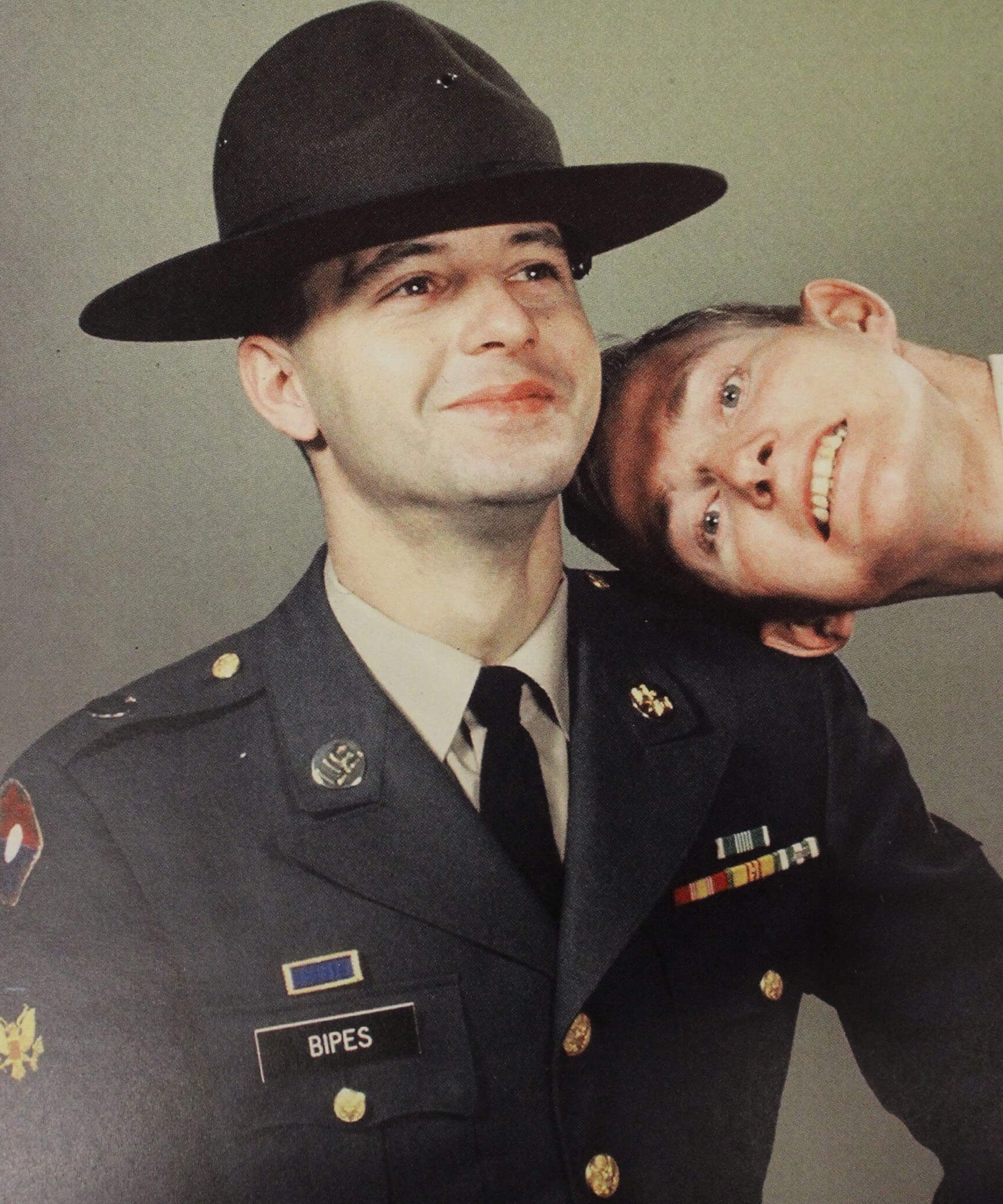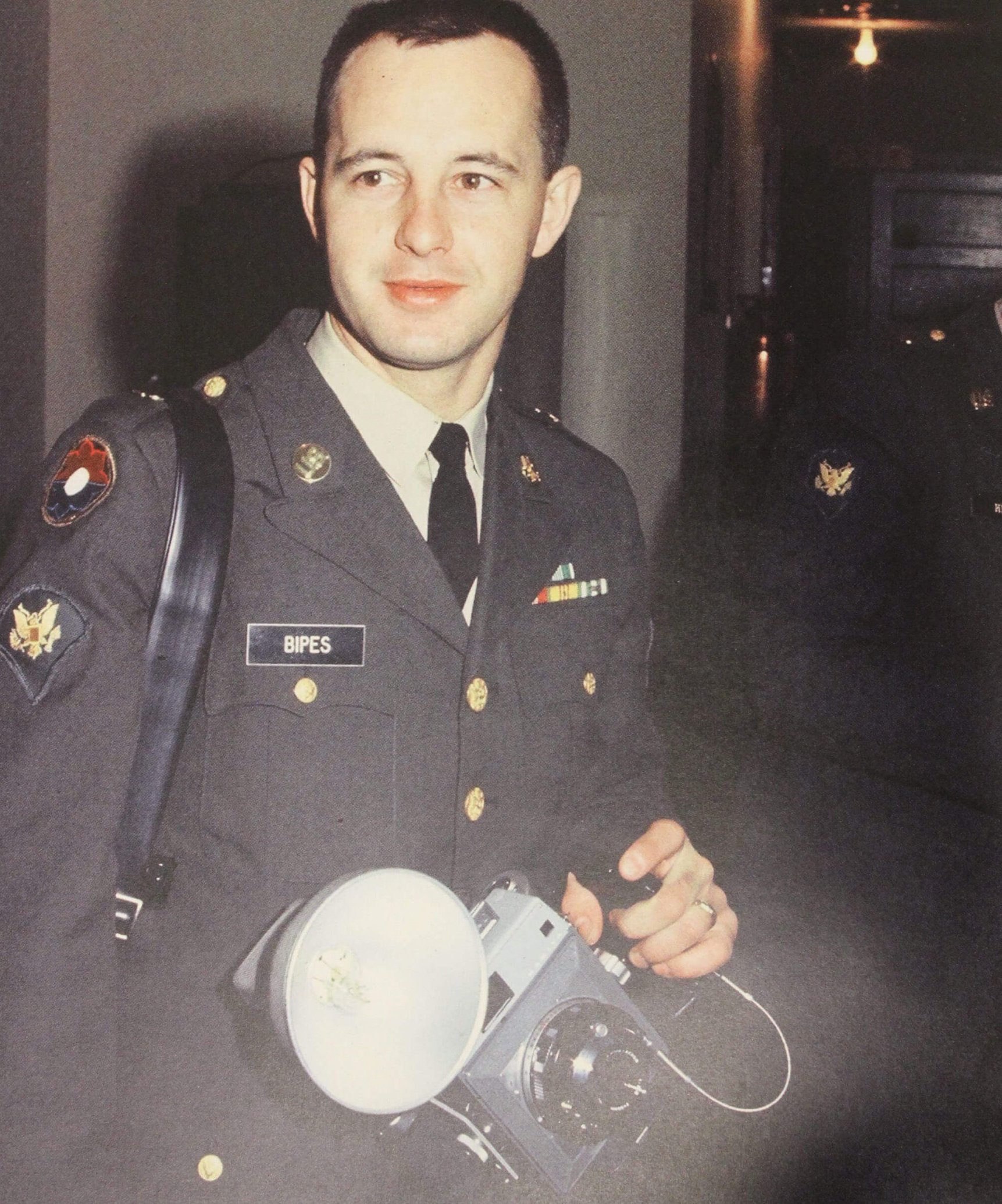 This was my jeep to use. I took care of it and highly polished it. They weren't happy with that at the base camp at Fort Riley because the General's jeep didn't look nicer than mine. I was really proud of it so I took good care of it. You could name it so I named mine "Carol Ann" after my wife.
You can see me in my dress uniform when I went to do a special event. The picture was taken when I was in South Carolina. We had lots of medals on so it made us look important but I was just a basic troop.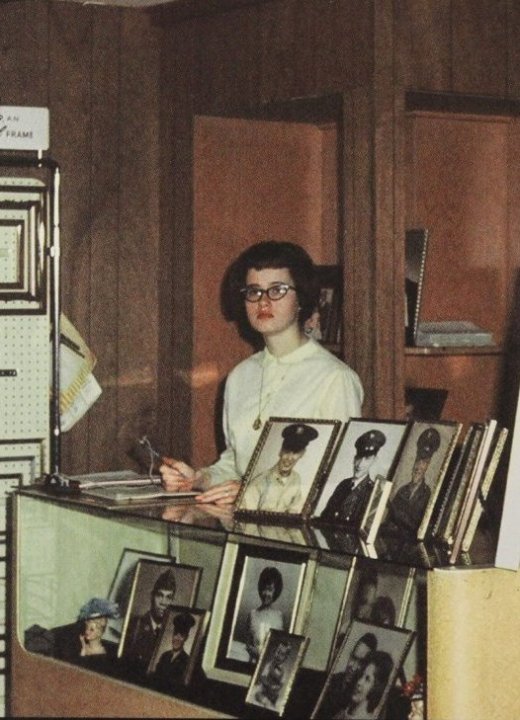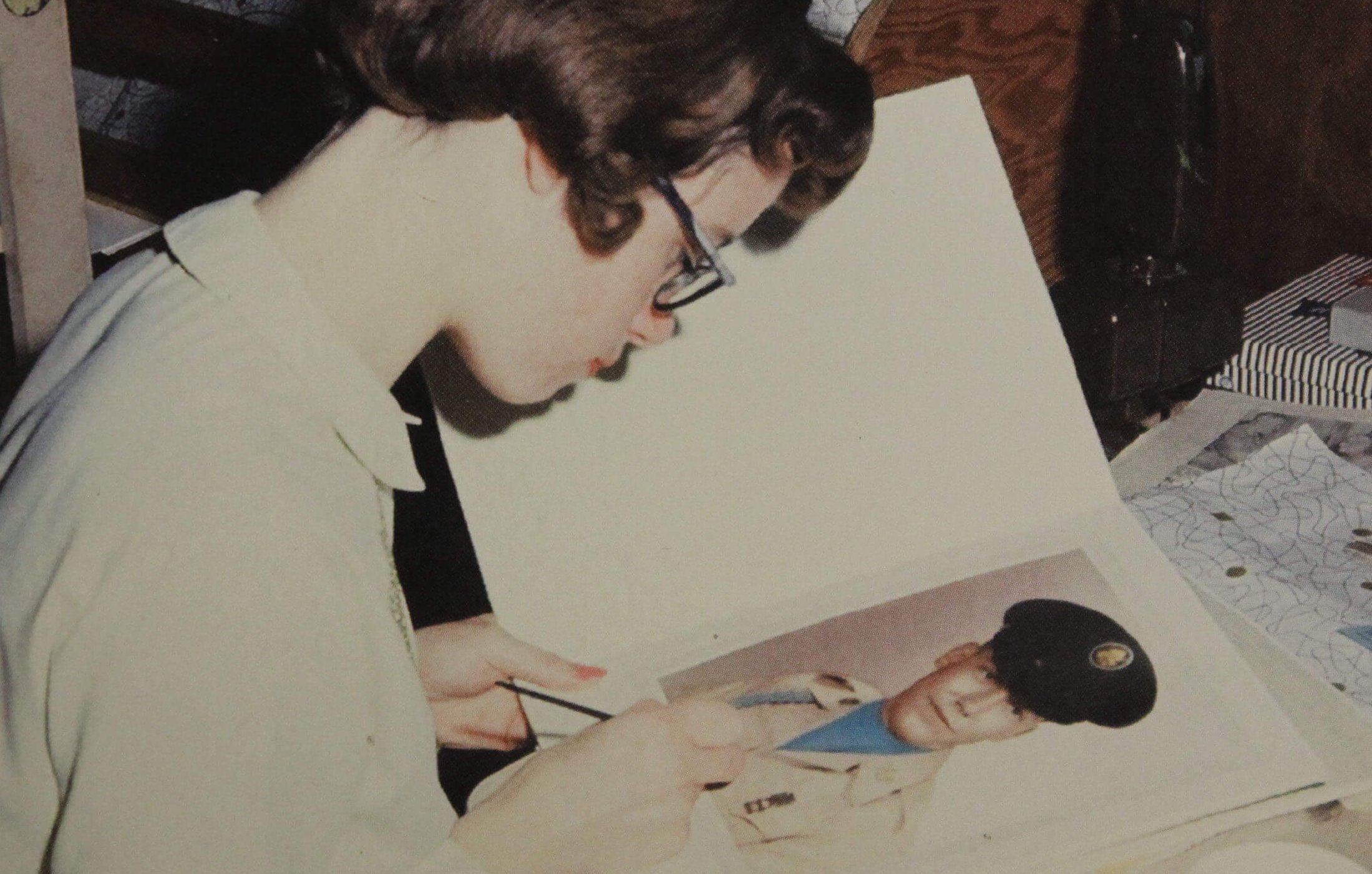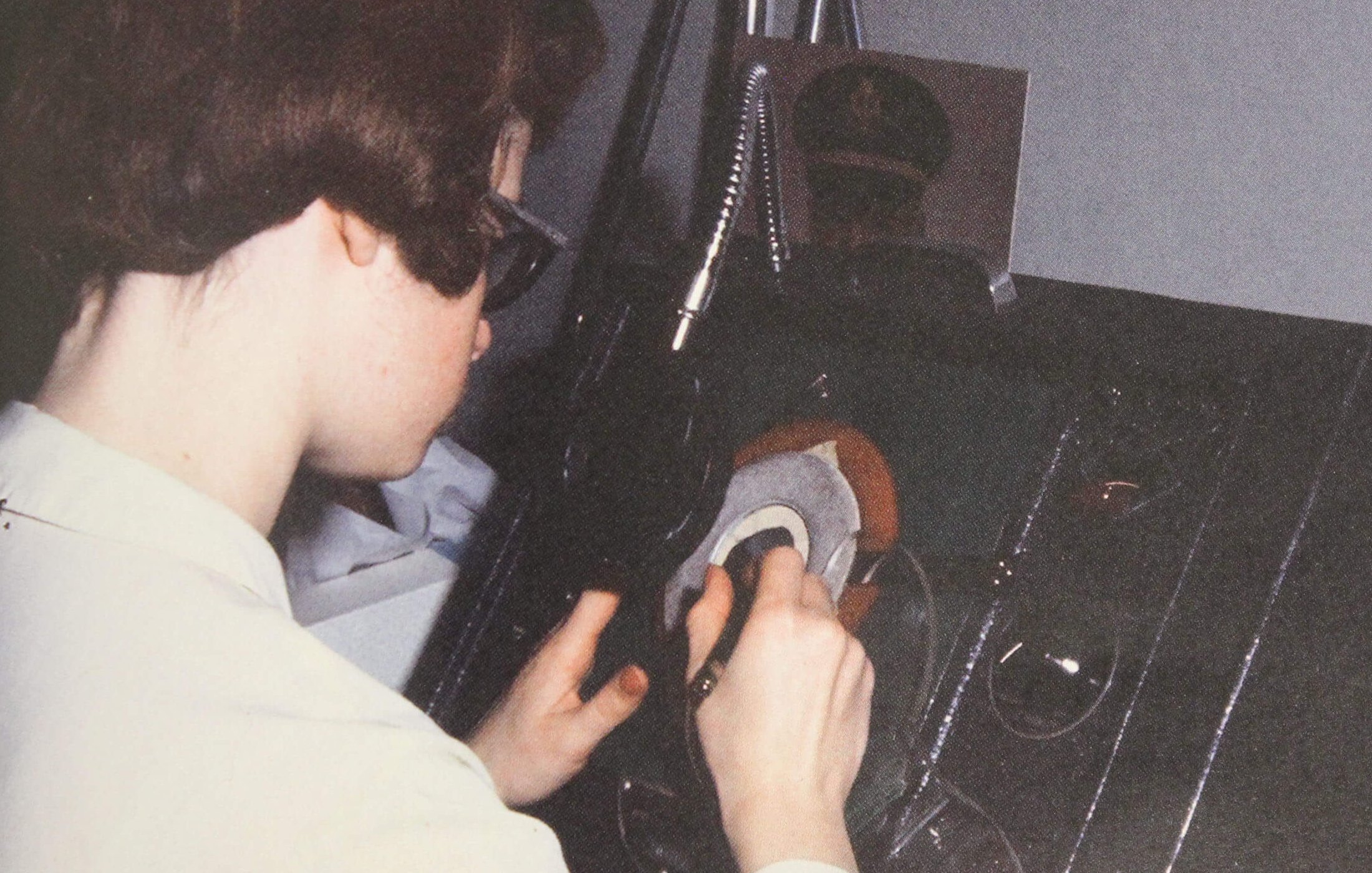 Carol, my wife, got a job with a photo shop on the base. They were looking for someone to help them with the pictures of the soldiers. She did touch up work and sales of the photos for the studio.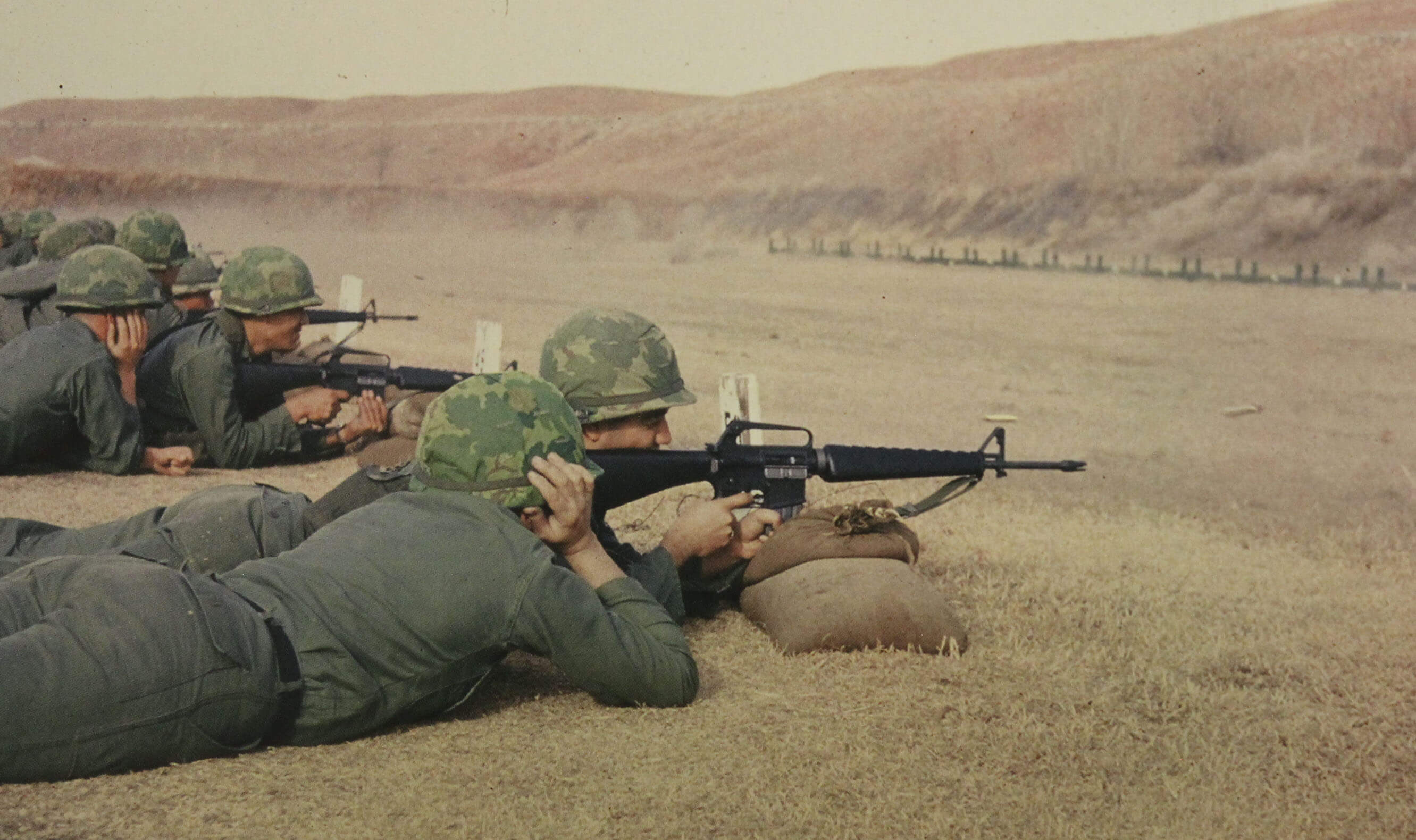 During the basic training we all had to qualify on the M-14.
The little square is where you aim. Above the square was an "X". You can see I had a very good firing sequence basically covering ghe "X" on the targets. I did very well in rifle training however I was not allowed to have an M-14 due to my role as a combat photographer. I was issued a .45 caliber pistol instead.
Before everyone shipped out they were issued an M-16. At the time this was a new rifle for the military. We had to learn how to site the rifle and run the M-16.
Select the to set up the slideshow.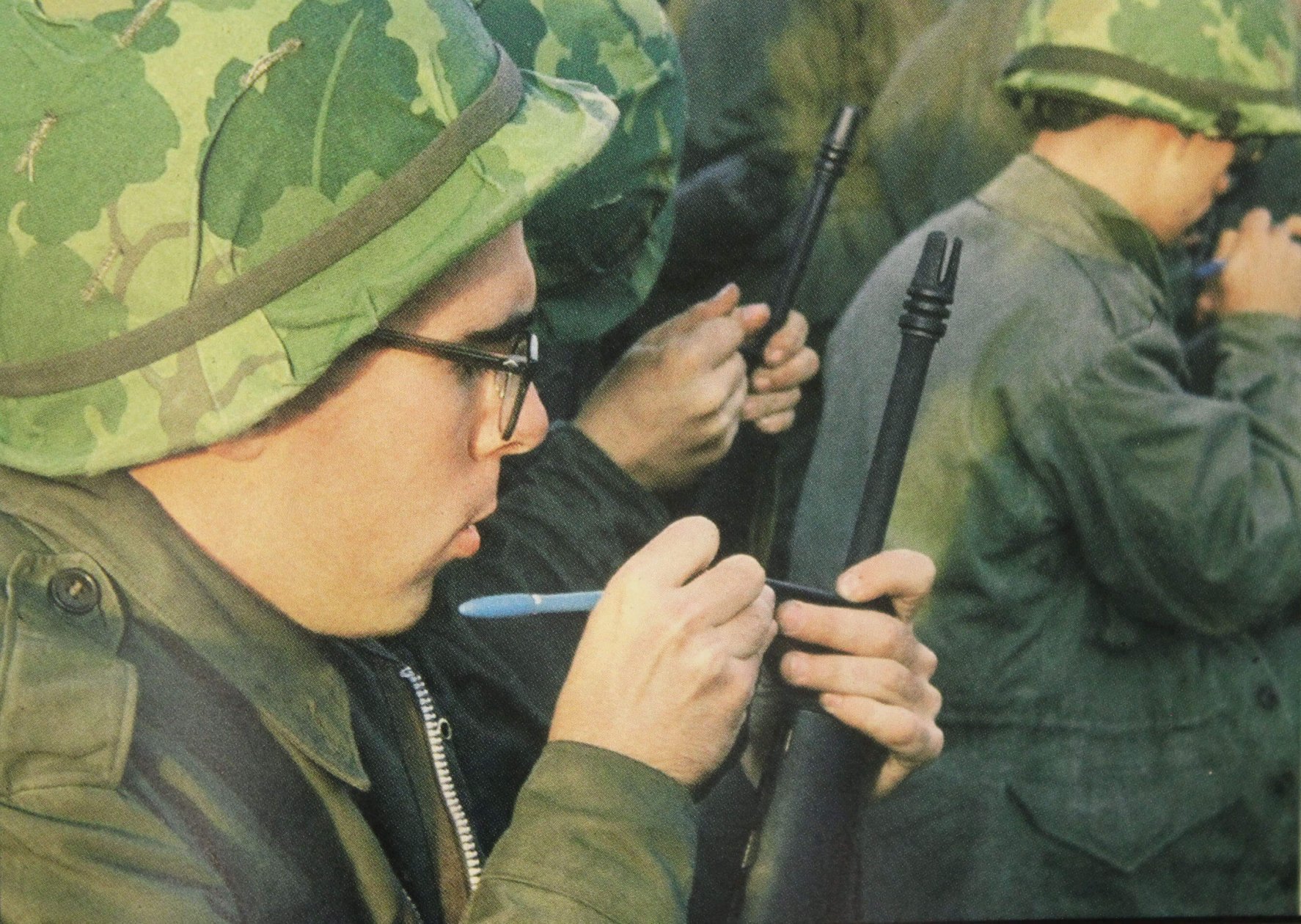 The text in this book come directly from Gary's memories and information pulled form actual reel to reel tapes archived for historical purposes. Gary worked countless hours along with his daughter, Julie Kay Bipes-Stanley, to organize photos and document some of his memories. Despite the efforts to be as thorough as possible we know with time it is easy to forget the names of soldiers, people from the villages or others that may appear in the photographs contained in this book. If you recognize any faces or feel you can identify someone please reach out to use so we can update the information in the book or contact those individuals to see if they are interested in obtaining a copy of a picture.
Story Themes: Basic Training, Book, Boot Camp, Draft, Family, Look, Marriage, Photography
Recommended Stories