After war thoughts
I went into the Marines to get away from street violence, maybe 1967-69 was
not the best time, O well it it is what it is. There is not a amount of money in the
world that I would do it again, and there is not enough money to have not
experienced it, life and death are what we all share, the right and the wrong
is what confuses us.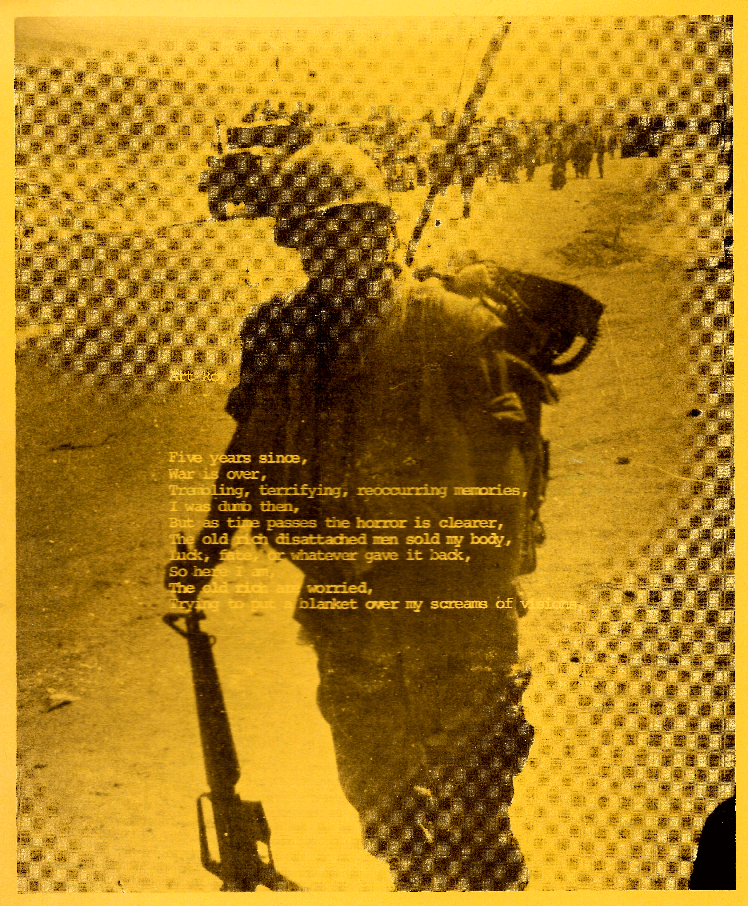 Five years since,
War is over,
Trembling, terrifying, recurring memories,
I was dumb then,
But as time passes the horror is clearer,
The old rich distracted men sold my body,
Luck, fate, or whatever gave it back,
So here I am,
The old rich are worried,
Trying to put a blanket over my screams of visions.
Story Themes: 1967, Art, Art Roy, Classism, Dissent, Marines, Minneapolis, Poetry, PTSD, Read, Reflection
Recommended Stories