A Collection of Protest Buttons
Bonnie Usan Flood was a young antiwar activist in Minnesota and abroad during the Vietnam War.
In the audio clip below, she talks about her button collection from a series of protests and marches and what they represent to her.
Audio Story - Press Play to Listen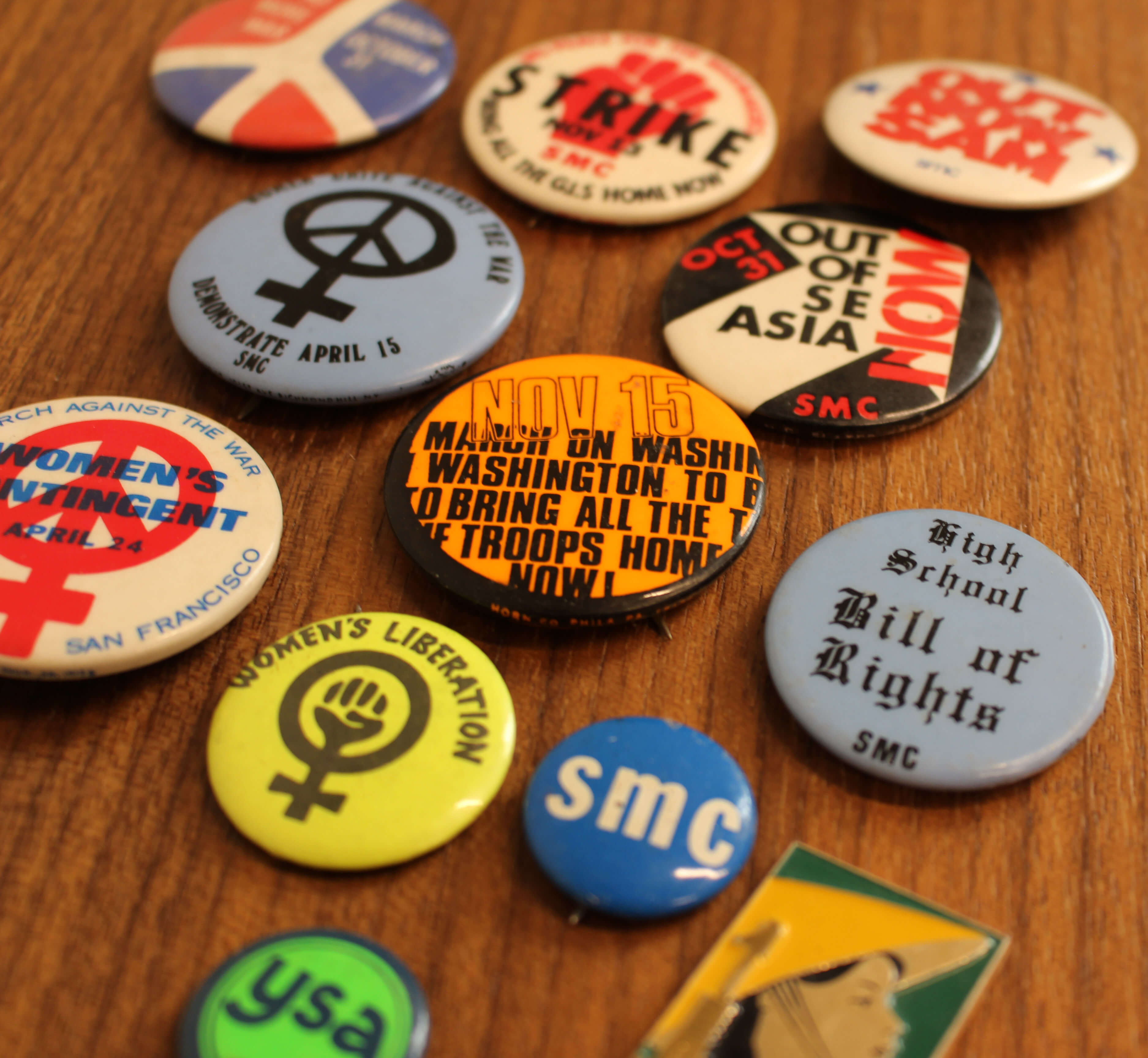 "So what I remember and think about when I think about the Vietnam War is that it was a series of discrete events, separate events that combined to make a whole. And each of these buttons really actually has a date on it that talks about a different action- either a march or a strike.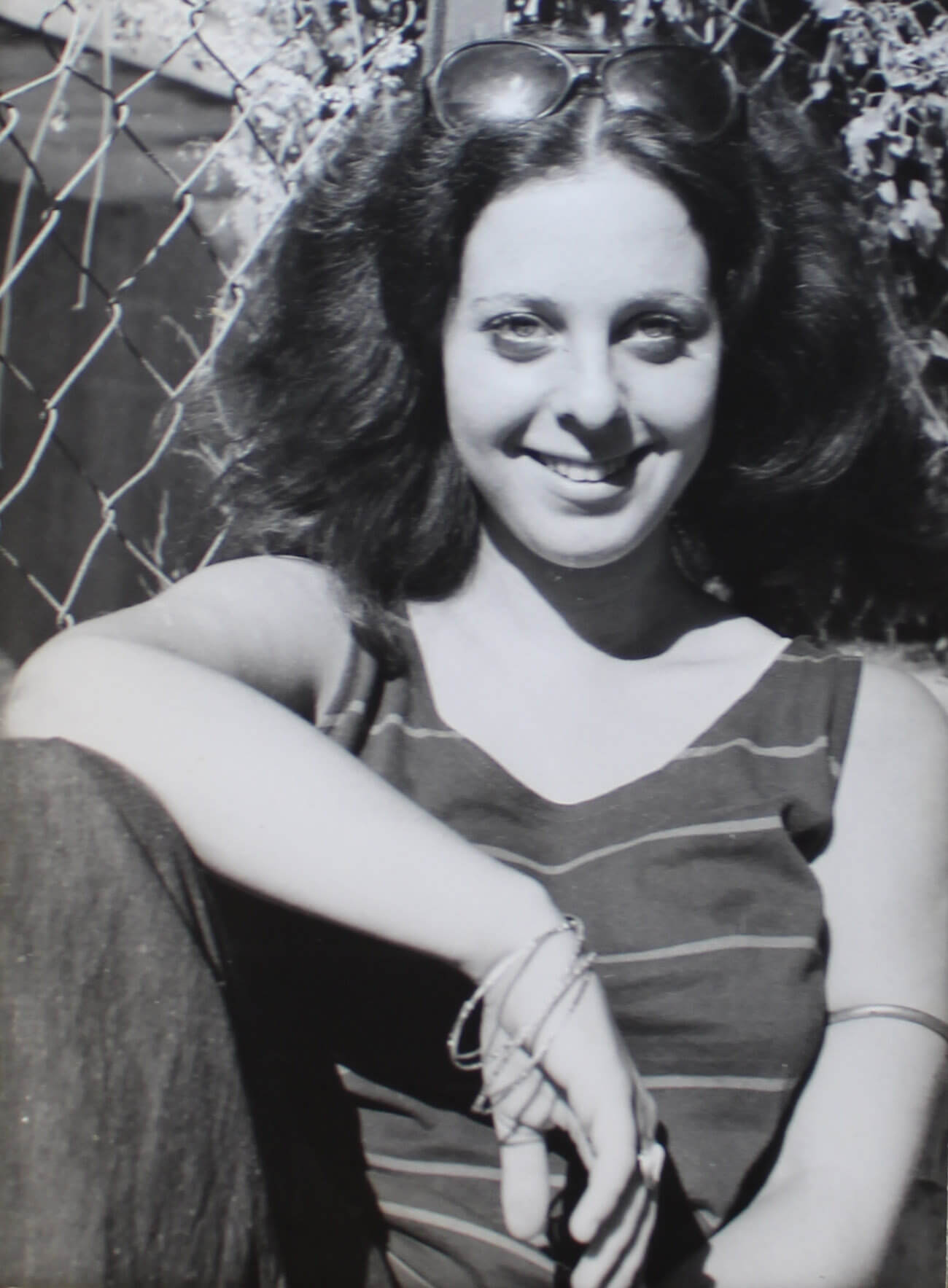 "Now people tend to think of the war as sort of a blurry thing. But, it was a series of discrete different actions on the part of people that combined to help end the war in Vietnam. The pin that stands out to me the most, one of them, is the one that says "SMC" which is Student Mobilization Committee to End the War in Vietnam. Some people affectionately refer to as "the Mobe," so that's what they mean when they talk about that.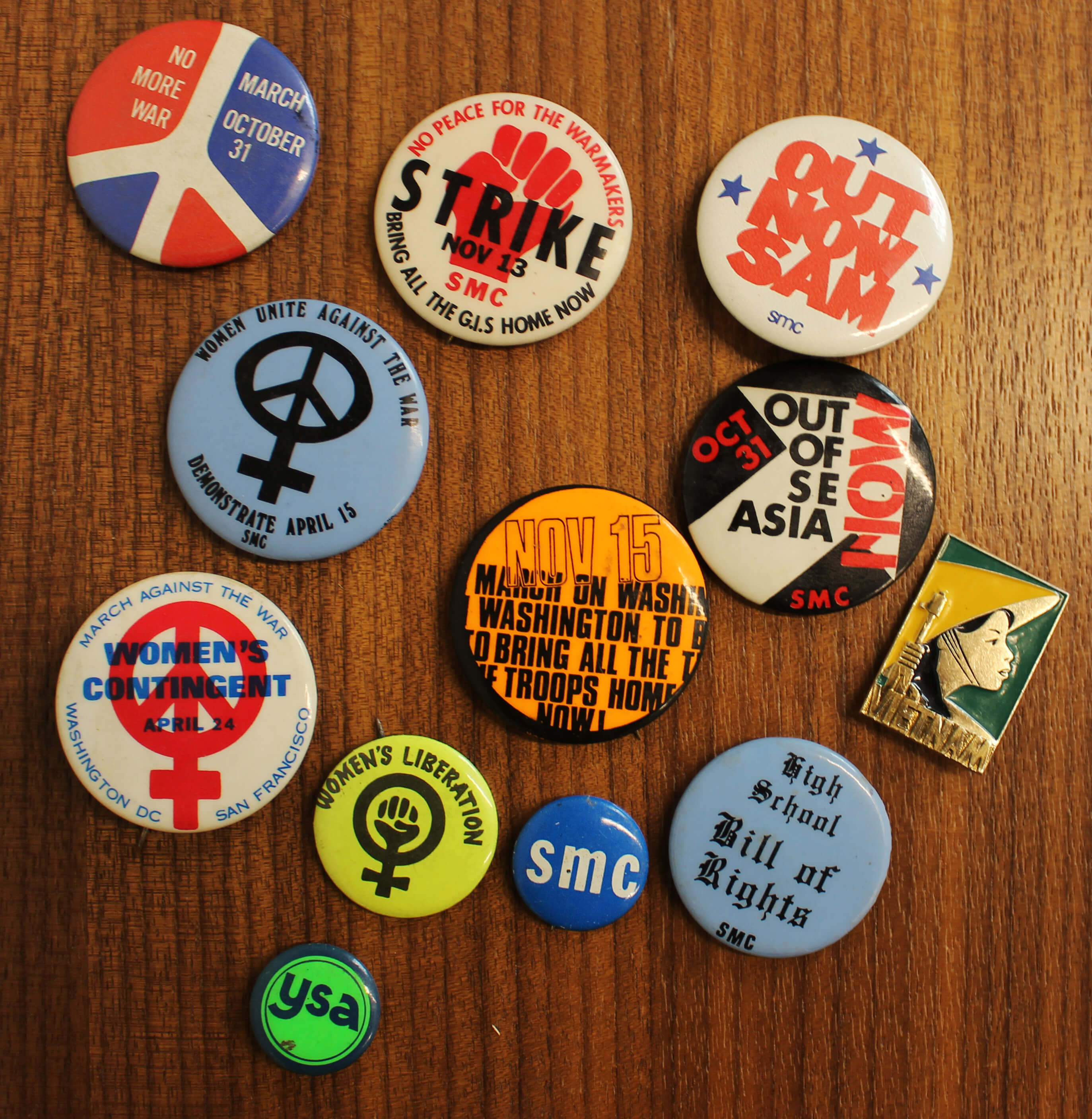 "The other ones that have a special place in my heart are all the ones with the Women's Liberation symbols because that was one of the very first times that that symbol was used. And you see that even back then within the antiwar movement, women were not treated the same way as men were in the antiwar movement. So, the fact that there were women's contingents that marched as women within the antiwar movement I think is interesting."
Story Themes: Anti-war Movement, Antiwar Movement, Feminism, Feminist, National Mobilization Committee to End The War, Protest, SMC, Student Mobilization Committee, Student Protest, The Mobe, University of Minnesota, Women, Women's Liberation
Recommended Stories