Veterans Day Concert

Music, storytelling and imagery came together to create an unforgettable community experience at two concerts held at Twin Cities PBS-TPT Veterans Day weekend of 2017.
An all-star band performed iconic music from Jimi Hendrix, Buffalo Springfield, Aretha Franklin, Bob Dylan, Janis Joplin, Creedence Clearwater Revival, and many more. These musical performances were punctuated with readings by Minnesota veterans and activists, selected from Rolling Stone's #1 Music Book for 2015, We Gotta Get Out of This Place.
We invite you to explore the full concert and clips from the concert below!
---
WATCH THE CONCERT
---
FOR WHAT IT'S WORTH
PIECE OF MY HEART
INTERVIEW WITH THE AUTHORS
---
ABOUT THE AUTHORS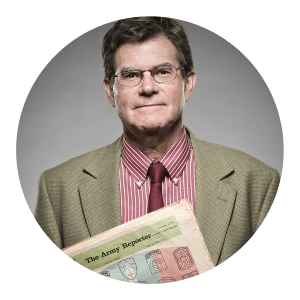 DOUG BRADLEY
Bradley has written extensively about his Vietnam and post-Vietnam experiences. Drafted in March 1970, he served as an information specialist (journalist) at U.S. Army Republic of Vietnam headquarters in Long Binh, South Vietnam from November 1970 – November 1971. He relocated to Madison, WI in 1974 where he helped establish Vets House, a community-based service center for Vietnam era veterans. Bradley is also the author of DEROS Vietnam: Dispatches from the Air-Conditioned Jungle.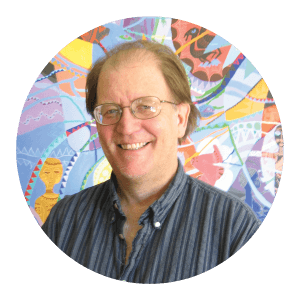 CRAIG WERNER
Werner is a cultural historian whose books include Up Around the Bend: An Oral History of Creedence Clearwater Revival; Higher Ground: Aretha Franklin, Stevie Wonder, Curtis Mayfield and the Rise & Fall of American Soul; and A Change is Gonna Come: Music, Race & the Soul of America. He is a former member of the Nominating Committee for the Rock & Roll Hall of Fame, and a member of the Department of Afro-American Studies faculty at the University of Madison-Wisconsin. As a native of Colorado Springs, Werner and his rock band often played for GIs stationed at nearby Fort Carson.
---
ABOUT THE MUSICIANS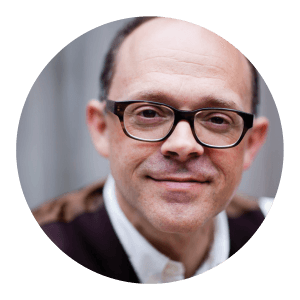 DAN CHOUINARD | BANDLEADER & PIANO
For three decades, Chouinard has been pianist and accordionist of choice for a who's who of Twin Cities performers, an enabler of community sing-a-longs, and a writer of hit shows for public radio, concert hall, and theatrical stage. In addition to the musicians below, he's worked alongside Maria Jette, Peter Ostroushko, Kevin Kling, Ann Reed, the Rose Ensemble, and Philip Brunelle and Vocalessence. His show Civil War Homecoming played at the Fitzgerald Theater in April 2015, was broadcast statewide on MPR, and continues to be shown on Twin Cities PBS. In 2014, his show Cafe Europa – about bicycling with an accordion from Naples to Normandy in search of Minnesota WWII stories – was broadcast and televised statewide.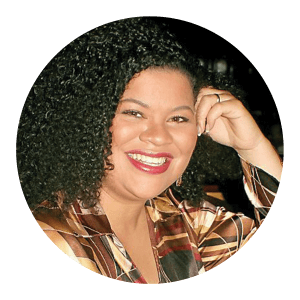 THOMASINA PETRUS | VOCALS
Petrus has portrayed lead characters on stage at Penumbra, Park Square, Mixed Blood, Illusion, Guthrie, Capri, and Old Arizona theatres, and has cultivated her talent as a jazz vocalist through collaborations with a range of artists such as James "Cornbread" Harris, Javetta Steele, Stokley, Regina Williams, Prince, T. Mychael Rambo, Lou Bellamy, Lewis Whitlock, and Marion McClinton.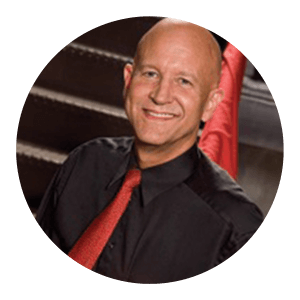 PETER JOHNSON | DRUMS
Johnson has toured the globe as drummer for the vocal group "Manhattan Transfer," pop singer Gene Pitney, and, most recently, A Prairie Home Companion. He has composed for and directed two Sesame Street Live shows, and has written hundreds of jingles, songs, and underscores for TV and radio commercials.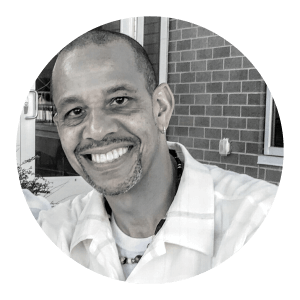 DARYL BOUDREAUX | PERCUSSION
Boudreaux is a percussionist, singer, songwriter, and a member of the Grammy Award-winning Sounds of Blackness. He has performed with The Steeles, Bruce Henry, Jody Watley, T. Mychael Rambo, Ronnie Laws, Mint Condition, Ann Nesby, Parliament-Funkadelic, the St. Paul Chamber Orchestra, and the MN Orchestra.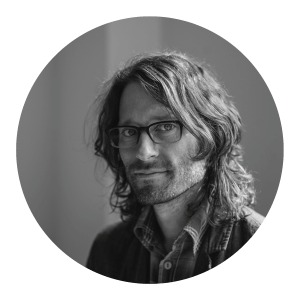 JOHN HERMANSON | GUITAR & VOCALS
Hermanson is an award-winning songwriter and composer, and half of the acclaimed folk duo Storyhill. He's a regular on A Prairie Home Companion, founder of rock band Alva Star, and a former member of indie-rock group, The Hopefuls. Hermanson has composed for Lifescapes and is now co-owner of Egg Music, a creative music house that crafts original music for advertising, film, and TV.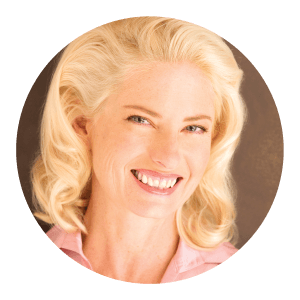 PRUDENCE JOHNSON | VOCALS
Johnson's career as a singer, writer, and teacher has landed her on the musical theater stage, and in two feature films – A River Runs Through It and A Prairie Home Companion. She has released more than a dozen recordings, including everything from entire albums dedicated to the music of Hoagy Carmichael to a collection of lullabies.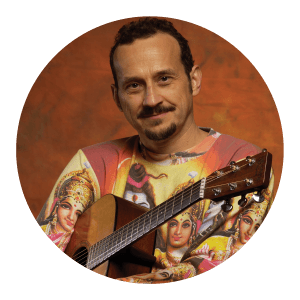 DEAN MAGRAW | GUITAR
Magraw is a guitarist, composer, arranger, and producer who leads his own experimental jam band, Eight Head. His passion transcends all perceived musical boundaries, yet the vital essence of his distinctive style is ever present.He's collaborated with such notables as Japanese shamisen prodigy Nitta Masahiro, classical violinist Nigel Kennedy, Irish supergroup Altan, and countless others.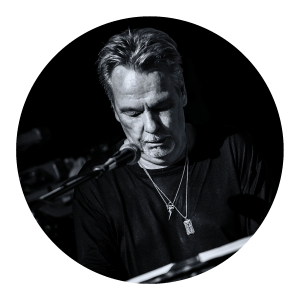 MARK LICKTEIG | VOCALS & HAMMOND B-3
Lickteig has been a staple of the Minneapolis music scene for more than 30 years, playing in such well-known acts as The Ruperts Orchestra, Dr. Mambo's Combo, Mick Sterling and The Stud Bros, and The R Factor. In 2014, he released his self-penned recording Workin and has also been a sought-after singer for advertising campaigns.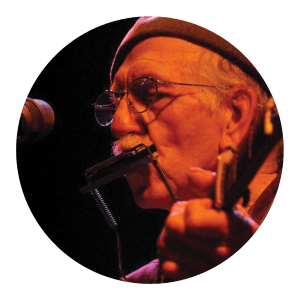 JERRY RAU | GUITAR & VOCALS
Rau has been a musical presence in the streets, coffeehouses, and concert halls of the Twin Cities since returning from his Vietnam tour in the late 1960s. He is a former manager of Coffeehouse Extempore on the West Bank of the U of MN, the folk music epicenter of the era. After a five-year hiatus, he's recently begun performing again.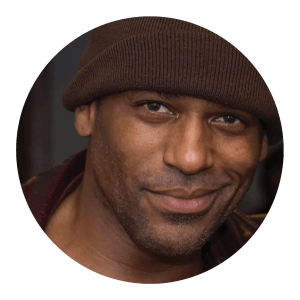 JULIUS COLLINS | VOCALS
Collins, a singer and songwriter, is co-founder of Greazy Meal – an 8-piece soul collective – and a former long-time member of Dr. Mambo's Combo. He is also known for his bands Black Julius and Sons of Almighty. In the summer of 2017, Collins and New Power Generation performed a trio of Prince tribute concerts.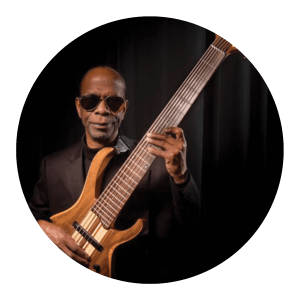 JAY YOUNG | BASS
One of the Twin Cities' 'first call' bassists, Young has shared the stage with Dizzy Gillespie, T.S. Monk, Grover Washington Jr., Dave Brubeck, MN Orchestra, Jennifer Holiday, Harry Connick Jr., Jay Leno, Bobby McFerrin, Jefferson Starship, Carole King, Ray Charles, and many others.
---
VETERAN NARRATORS

Bruce Richardson (reads Jim Kurtz)
Bill Driver (reads Bill Christofferson)
Lesley Hauser (reads Nancy Warner)
Dave Borton (reads Tom Cline)
Jeff Nordahl (reads Tom Deits)
Richard Jenkins (reads Will Williams)
Jerry Kyser (reads Roger Steffens)
Jerry Miron (reads Loren Webster)
Samuel Verdeja (reads W.D. Ehrhart)
Kay Bauer (reads Mary Reynolds)